Subtropical swimming pool De Parel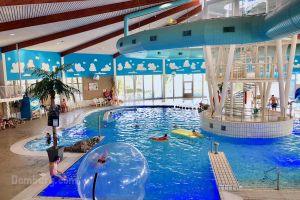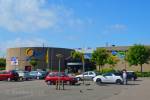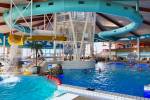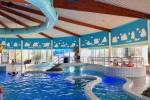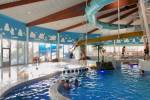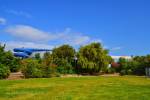 Discover the versatile swimming pool De Parel, located at Holiday Park Hof Domburg. A true swimming paradise for both young and old.
De Parel is renowned as the leisure centre of Domburg, where the whole family can enjoy a day full of fun and relaxation. It boasts a large indoor pool with a current, where you can float effortlessly. For the little ones, there's a toddler pool with a play structure, ensuring safe play and splashing. Adventure-seekers will love the giant slide, measuring an impressive 79 meters, complete with special light effects! After sliding down, a refreshing dip awaits. For the real daredevils, there's the 'Pelikaanduik', a thrilling drop of over 2 metres deep.
Beyond the indoor facilities, De Parel also offers an outdoor pool for a refreshing open-air dive and to bask in the glorious sun. In between swims, you can pause at the cosy bikini bar for a snack or drink. Or, take a break on the lounge benches with a selection of nibbles, before seeking adventure in the fast-flowing river or sunbathing in the play and sunbathing area.
Accessible to everyone
Even if you're not staying at Holiday Park Hof Domburg, you can use the pool. There are (limited) day passes available, dependent on the park's occupancy.
Experience an unforgettable day full of aquatic fun in Domburg!
Furthermore Subtropical swimming pool De Parel is near the following sights: Health and beauty center De Parel (±10 m), Domburgsche Golf Club (±150 m), Marie Tak van Poortvliet (±550 m), Terra Maris (±2,2 km) & Westhove Castle (±2,3 km).
For information:
Babelweg 2, Domburg
tel. +31 118 588 257
web.
More information