Terra Maris - Museum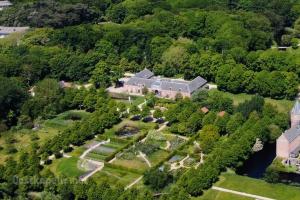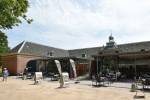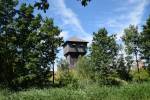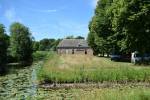 Terra Maris, meaning land from the sea is the museum for the natural scenery of the province of Zeeland. The museum is established in the former conservatory of Westhove Castle, in the beautiful nature reserve De Manteling van Walcheren, between Oostkapelle and Domburg.
A varied and lively exhibition takes you through the history of the landscape of Zeeland and shows you the rich diversity of the natural scenery in Zeeland.Discover the dynamic natural scenery of the Delta, the many reclamations and the countless villages that were wiped off the map by the sea. And… allow yourself to be surprised by nowadays' natural scenery.
Landscape garden
A 2,5 hectare ( 6,18 acres) landscape garden is a part of the museum. It offers an accurate impression of the different types of landscape and natural scenery in Zeeland.Field trips are often made by the gardeners; they explain the special details of the garden.
Museum café and museum shop
During your visit to the museum you can enjoy a cup of coffee in the lovely museum café. A delicious lunch with local ingredients is also possible.On Wednesdays till Fridays from November until April there is just coffee, tea, soft drinks and cake.When booked in advance, the museum café has full service for groups during these months.
Everyone will find something to his taste in the museum shop.You are most welcome in our museum café and our museum shop, even when you just want to take a walk in the woods or on the beach.A visit to Zeeland should start at Terra Maris!
Furthermore Terra Maris is near the following sights: Westhove Castle (±125 m), Marie Tak van Poortvliet (±1,7 km), Subtropical swimming pool De Parel (±2,2 km), Health and beauty center De Parel (±2,2 km) & Domburgsche Golf Club (±2,3 km).
For information:
Duinvlietweg 6, Oostkapelle
tel. +31 118 582 620
web.
Website