Health and beauty center De Parel - Wellness center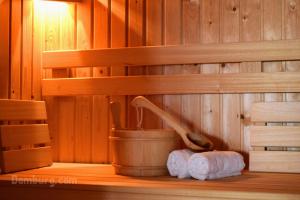 Experience a day of complete relaxation and rejuvenation at Wellness & Beauty De Parel, beautifully situated just 500 meters from the North Sea beach of Domburg. This seaside resort has been officially recognized as a therapeutic sea spa since 2014, and Wellness & Beauty De Parel offers a range of wellness and beauty treatments that harness these natural benefits to provide you with a sense of total well-being.
At Wellness & Beauty De Parel, you can choose from a wide array of relaxing and invigorating treatments. The center offers various treatments and facilities such as saunas, therapeutic massages, facials, duo treatments, fruit acid treatments, and more. Whether you're seeking a deep massage to alleviate muscle tension or a soothing facial to rejuvenate your skin, at Wellness & Beauty De Parel you'll find exactly what you need.
The wellness center is a part of the 5-star Vacation Park Hof Domburg. This makes it an ideal choice for those looking to combine their wellness experience with a seaside stay.
Furthermore Health and beauty center De Parel is near the following sights: Subtropical swimming pool De Parel (±10 m), Domburgsche Golf Club (±175 m), Marie Tak van Poortvliet (±550 m), Terra Maris (±2,2 km) & Westhove Castle (±2,3 km).
For information:
Babelweg 2, Domburg
tel. +31 118 588 276
web.
More information