Casemates - Monument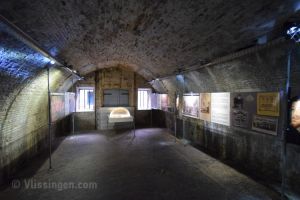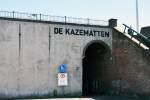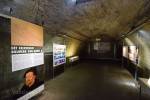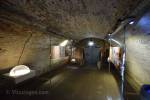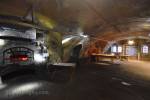 The casemates from 1811 lie on the border between land and water. This structure is really a monument within a monument, because these casemates are situated in the heart of Keizersbolwerk, a part of the Vlissingen fortifications from 1548. It is no wonder famous historical figures like Charles V, Michiel de Ruyter and Napoleon invariably chose this spot. The strategic position with regard to Antwerp and the deep fairway make this a special location. It has been a bustling spot for centuries.
A casemate is a military structure used for defence purposes against enemy fire. Very often supplies like ammunition were kept there and in war time they were used as barracks for the soldiers. The casemates in Vlissingen consist of various rooms and have had several functions. What is striking is that the garrison bakery has remained intact for all those years. Once upon a time every twenty-four hours 4800 loaves were baked here.
It's fun for children too
Once upon a time in the casemate there lived… the Caserat! The Caserat has been playfully integrated in the exhibition that is to be seen in the casemates and this makes it exciting and fun for children too. There is also a special children's casemate where they can play to their hearts' content.
ROUTE
The casemates are close to muZEEum. They are in Keizersbolwerk, under the statue of Michiel de Ruyter.
OPENING HOURS
The casemates are open from April to October.
Furthermore Casemates is near the following sights: Jachthaven Vlissingen (±125 m), Maritime MuZEEum Zeeland (±175 m), Gaming Factory (±250 m), Reptile Zoo Iguana (±250 m) & Sun Train Zeeland (±350 m).
For information:
Nieuwendijk 11, Vlissingen
tel. +31 118 412 498
web.
Website