Reptile Zoo Iguana - Attraction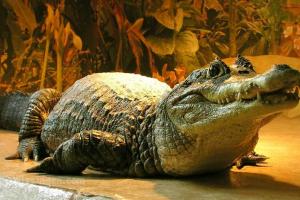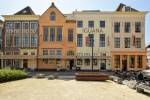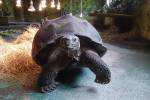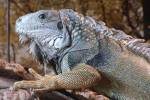 Experience an adventurous day at Iguana reptile zoo, the largest indoor reptile zoo in Europe, located in the center of Vlissingen. This unique zoo offers captivating insights into the world of reptiles and amphibians.
What Can You Expect?
Extensive Collection: Iguana houses an impressive collection of over five hundred reptiles, amphibians, and insects from around the world. Meet large lizards, iguanas, snakes, venomous lizards, chameleons, snapping turtles, poison dart frogs, and tiger pythons. Discover everything from the five-centimeter-long poisonous Emperor scorpion to the seven-meter-long reticulated python.
Crocodiles and Alligators: The crocodiles and alligators are one of the main attractions of the zoo. These majestic creatures can be safely observed up close in their carefully recreated environment.
Nursery: A special part of the zoo is the nursery where eggs are incubated in hatcheries. Some of these animals grow into giants like tortoises and Mississippi alligators.
Educational Experience: A visit to Reptile Zoo Iguana is not only fun but also educational. Discover interesting facts about the behavior, habitat, and conservation of these fascinating animals.
Fully Enclosed: With around 4,000 m² of space, it's Europe's largest fully enclosed reptile zoo. This also makes it an ideal destination for a rainy day. It's housed in several listed buildings, spread across three floors and a basement. Please note that due to the numerous stairs, Iguana might be less accessible if you have mobility issues.
Rescue Center: Iguana serves as a national rescue center for reptiles, where animals end up under various circumstances. Hobbyists bring their oversized reptiles there, snakes arrive with woodpiles from tropical countries, and the police or customs deliver illegally imported reptiles.

A Unique Zoo Experience
Plan your visit to Reptile Zoo Iguana and dive into the world of exotic reptiles and amphibians. Enjoy a day filled with discoveries and educational moments in this unique zoo in Vlissingen.
Furthermore Reptile Zoo Iguana is near the following sights: Sun Train Zeeland (±150 m), Stadswandelingen Vlissingen met gids (±175 m), Maritime MuZEEum Zeeland (±200 m), Zeemanserve (±225 m) & Jachthaven Vlissingen (±250 m).
For information:
Bellamypark 31-35, Vlissingen
tel. +31 118 417 219
web.
Website