Zeemanserve - Monument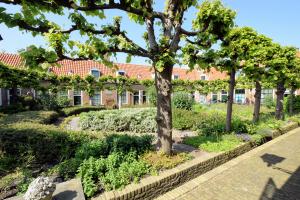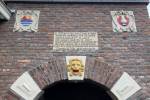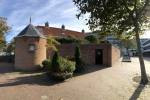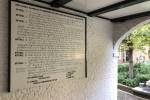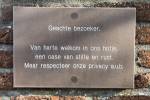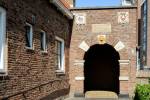 The Zeemanserve is a monumental courtyard situated in the inner city of Vlissingen, between the Spuistraat and the Walstraat. It was built by the city council of Vlissingen in 1643. Originally, it was called Cornelia Quak's courtyard; named after the financier and founder. Cornelia Quak was a widow from The Hague, who was compassionate about the fate of the often-poor seaman's widows with children.
The simple brick entry gate, which gives access to the inner courtyard, is still the original from 1643. There is a memorial plaque commemorating Cornelia Quak, as well as the Vlissingen and Zeeland coat of arms.
The original courtyard had 23 little, floorless concatenated houses (3x5 meter), around a square inner yard. Over time, the courtyard had changed ownership and had been renovated several times. Various memorial tables on the courtyard side of the façade, from 1786, 1823 and 1950 commemorate this. The name Zeemanserve came after the Reformed Church donated the courtyard to the Zeemans- en Visserschsbeurs in 1754.
During the last renovation in 1975, several houses have been merged and ultimately 13 courtyard houses remained. Nowadays these houses are still occupied, but not exclusively by seaman's widows anymore.
Characteristics
Year of construction: 1643
National Monument: Since 1967
Open to the public: Yes, the courtyard can be visited during daytime, but please note that the houses are occupied and can't be entered.
Furthermore Zeemanserve is near the following sights: Sun Train Zeeland (±125 m), Stadswandelingen Vlissingen met gids (±125 m), Iguana Reptile Zoo (±225 m), Cine City (±300 m) & Maritime MuZEEum Zeeland (±350 m).
For information:
Korte Zelke, Vlissingen