Panorama Walcheren - Museum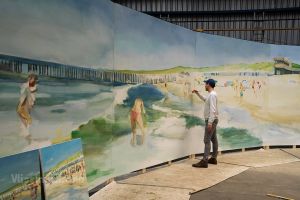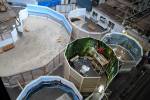 Panorama Walcheren is a collection of large paintings.
Every painting is larger than life size and many meters long, set up in a half circle or three quarter circle like a panorama. One gets the feeling that one is actually in the painting.
Every panorama shows a place of interest on Walcheren; often a seascape.
At this very moment 6 panoramas are ready and available for viewing; the next panorama is on it's way.
What is very special is that one can actually see how the panoramas are painted; at the tour one walks through the atelier and through the 'factory'.
Furthermore Panorama Walcheren is near the following sights: Cine City (±450 m), Zeemanserve (±650 m), Sun Train Zeeland (±750 m), Stadswandelingen Vlissingen met gids (±750 m) & Iguana Reptile Zoo (±850 m).
For information:
OLV Kerk
Singel 106, Vlissingen
tel. +31 657 717 588
web.
Website