Oosterschelde Museum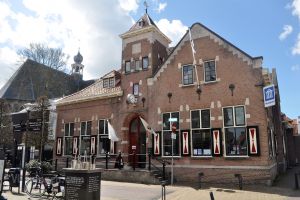 A fascinating destination for anyone interested in maritime history and the unique culture of the Oosterschelde region.
What to Expect at Oosterschelde Museum in Yerseke?
Rich Maritime History: The museum brings to life the history of the Oosterschelde and its impact on the local community through engaging exhibitions.
Sights: Discover everything about fishing, the development of oyster and mussel culture, and the unique natural environment of the Oosterschelde. Some highlights include:
- An extensive collection of historical fishing boats and tools.
- Exhibitions on mussel and oyster cultivation and processing.
- Learn about the tragic history of 18 villages that succumbed to storms and floods in the Middle Ages.
- Photographic representations of the changing landscapes and ecosystems of the Oosterschelde.
- Educational displays on the impact of the 1953 flood disaster.
Interactive Experiences: The museum offers interactive experiences, including models of ships, tools, and historical documents that illustrate maritime history.
Local Culture and Traditions: Learn more about the traditions and life of the fishing community in Yerseke and how they were influenced by the proximity to the Oosterschelde.

Immerse Yourself in the Maritime World of the Oosterschelde
The Oosterschelde Museum offers a unique insight into the life and culture of the region, ideal for both adults and children.
For information:
Kerkplein 1, Yerseke
web.
Website