Museumschip Mercuur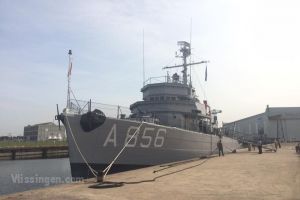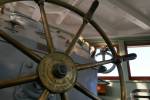 Museumschip Mercuur ligt in de Dokhaven in hartje maritiem Vlissingen, op 5 minuten lopen vanuit de winkelstraten. Aan boord van het voormalige torpedowerkschip stappen bezoekers in de wereld van de marine in de jaren '50 en kunnen o.a. het stuurhuis, de kajuit van de commandant, de slaapverblijven van de bemanning, de commandocentrale en de machinekamer bekijken. Voor kinderen zijn er allerlei gratis activiteiten.
De Mercuur is een voormalig Nederlands marineschip. Als oceaanmijnenveger Hr.Ms. Onverschrokken kwam het in 1954 uit de VS naar Nederland. Het is een volledige houten mijnenveger zoals gebruikelijk in die tijd om geen gevaar te lopen bij het ruimen van magnetische mijnen. In 1972 werd het omgebouwd tot torpedowerkschip, hernoemd in Hr.Ms. Mercuur en was tot 1987 in actieve dienst. Nu is het in Vlissingen te zien. Vrijwilligers van de Stichting Maritiem Erfgoed Vlissingen onderhouden het schip en stellen het open voor bezoekers.
Behalve over het leven en werken aan boord van een marineschip in de jaren '50 is er ook een omvangrijke scheepsmodellen collectie te zien die het World Guinness Book of Records haalde. Ook is een beeld van Michiel de Ruyter aan boord te zien, in bruikleen gegeven door een nazaat van Michiel de Ruyter. U bent van harte welkom!
Furthermore Museumschip Mercuur is near the following sights: Gaming Factory (±400 m), Orange mill (±400 m), Stadswandelingen Vlissingen met gids (±450 m), Sun Train Zeeland (±450 m) & Maritime MuZEEum Zeeland (±450 m).
For information:
Houtkade 1, Vlissingen
tel. +31 650 128 159
web.
Website