Bunker Museum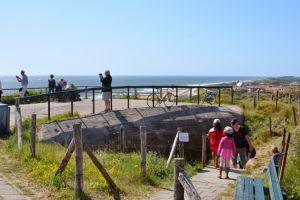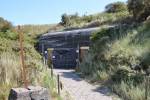 The Bunker Preservation Foundation has equipped a number of bunkers at Walcheren in which the Atlantikwall is central. Also considerable attention is devoted to the battle that led to the liberation in November 1944 at the mouth of the Westerschelde. This battle is known as the Battle of the Schelde.
The Atlantikwall is a defense position, built between 1942 and 1944 along the coast of Norway to the French-Spanish border. The construction of thousands of bunkers and barriers were preventing an allied invasion on the coast. In Zeeland, particularly Walcheren (Vlissingen) and Zeeuws-Vlaanderen (Breskens) were heavily defended in due to their strategic positions in the debouching of the Weserschelde: access to the port of Antwerpen.
The Bunker Museum Zoutelande is located in two remaining bunkers, a staff accommodation and an observation bunker. The bunkers can be found on the dune entrance 't Pauwtje at the Duinweg 40 in Zoutelande. The museum is open during the period 1 May to 31 October on every Sunday from 13.00 to 17.00. If you visit them, they welcome your voluntary contribution.
For information:
Bunkermuseum
Duinovergang Het Pauwtje, Zoutelande
web.
Website