HyperBowling Middelburg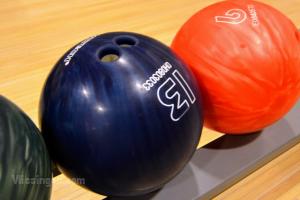 HyperBowling is bowling squared. You aim at the 10 pins and the glowing targets along our (eight) lanes. Not only your score, but also the fun is doubled. More action, more opportunities, more enjoyment.
Or would you rather just do Classic Bowling? Of course, that's possible too! With the press of a button, each Hyperlane becomes a regular bowling lane.
Furthermore HyperBowling Middelburg is near the following sights: Indoor Playground Monkey Town Middelburg (±0 m), Mini Mundi (±10 m), Bounce Vally (±100 m), Prison Island Middelburg (±175 m) & De Zeeuwsche (±400 m).
For information:
Podium 19, Middelburg
web.
Website